Wednesday, April 14, 2010
Wow!!! What a HUGE day I had today!! I'm absolutely exhausted, my back can't believe it's over and we're home safely :D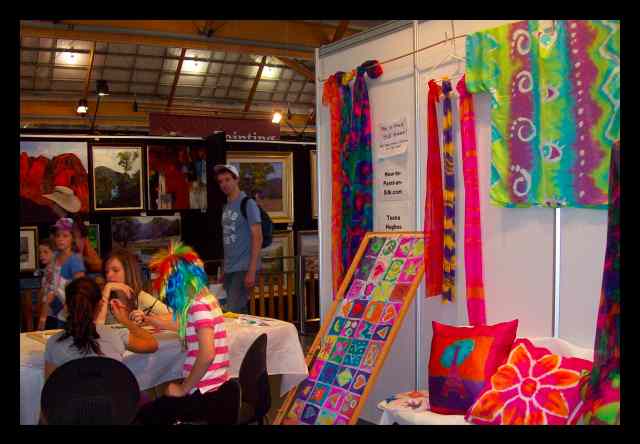 Above: My wonderful booth, filled with amazing colours, happy faces and lots of laughter :-)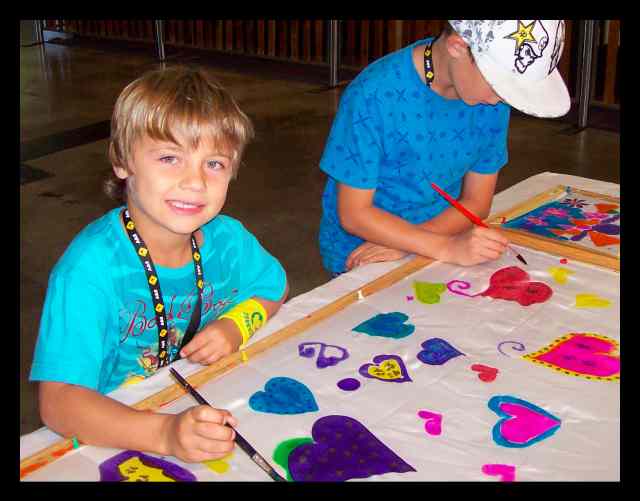 Above: boys love painting on silk too :-)

I've never taught so many people so quickly in my whole life, what an adventure it has been!

Today I drew lots of cute animals on silk for people to paint with the silk dyes, and we all had a blast!

As I packed up at the end of the show, I could hardly believe I'd met so many warm, interesting and funny people in a 3 day period. I took lots of photos and it will take me some time to get them online, but I will post a couple here too.

To see more photos, pop over to :

http://how-to-paint-on-silk.com/royal-easter-show-april-2010.html

Ciao ciao from a very tired but very happy Teena!